BOJANGLES' FAMOUS CHICKEN & BISCUITS
Bojangles' is crazy about their biscuits. The brand puts a lot of pride into them and how they're prepared.
But, the world knows Bojangles' for their chicken. We saw this as an opportunity to put their biscuits in the spotlight by creating a public fued to show that they are equally as famous.

BISCUITS IS NO SIDE

The feud begins on social, sparked by a seemingly harmless tweet.
Petty tweeting ensues between Chicken and Biscuits.
THE SEPARATION

Clearly, Chicken and Biscuits can no longer stand each other. So, they will be served in separate boxes for a limited time.
LATE NIGHT

Both Chicken and Biscuits hit the Late Night circuit to fire shots at each other on national television.
OOH
Chicken and Biscuits purchase billboards to publicly trash talk each other.
The conversation people would read as they move down the escalator: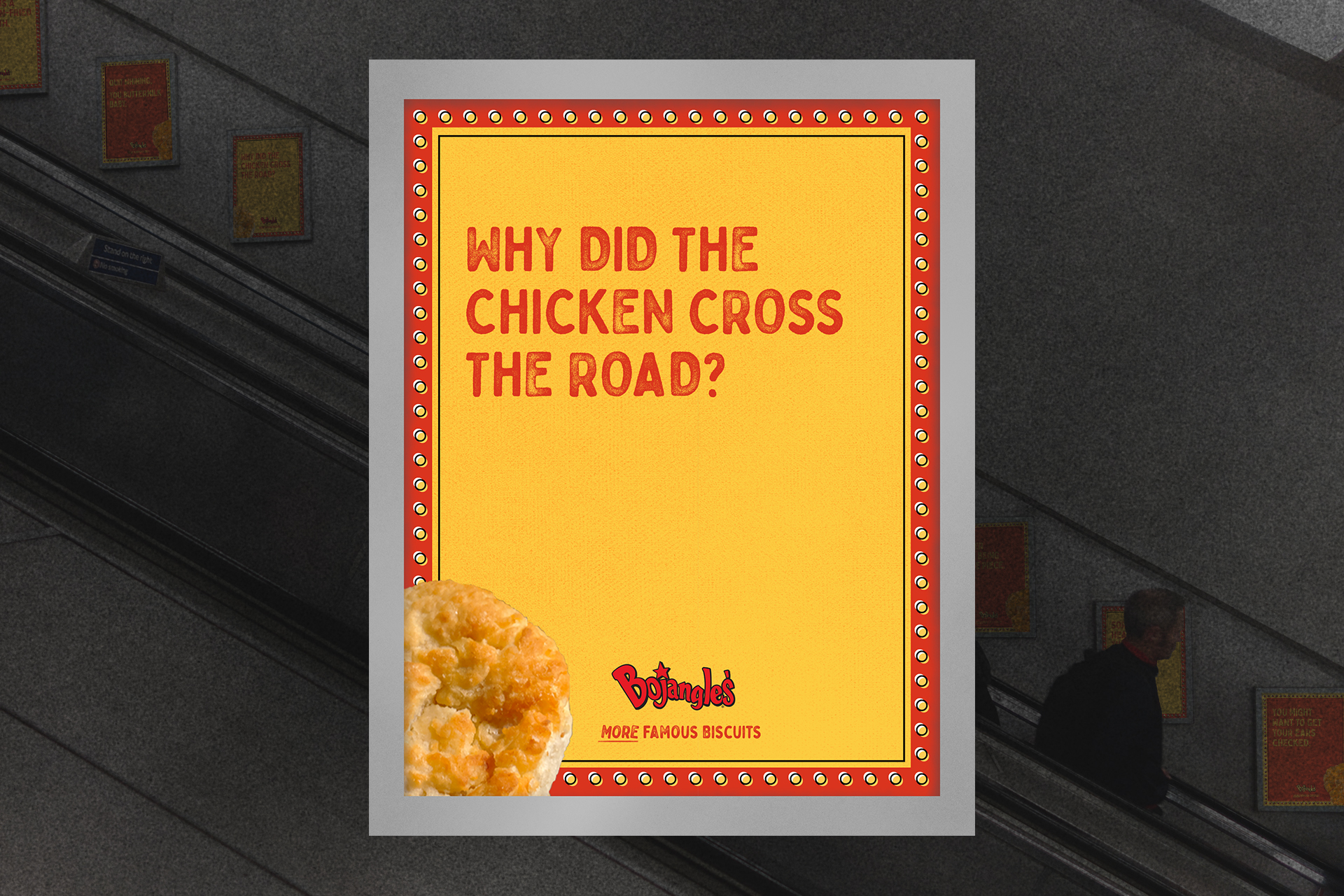 IN-STORE

Informing customers of what the rift means for their meals at the register.
Employees sport new uniforms to show which side they're on in the feud.
PUBLIC TRANSIT TAKEOVER

Bus passengers will be forced to choose a side in the feud.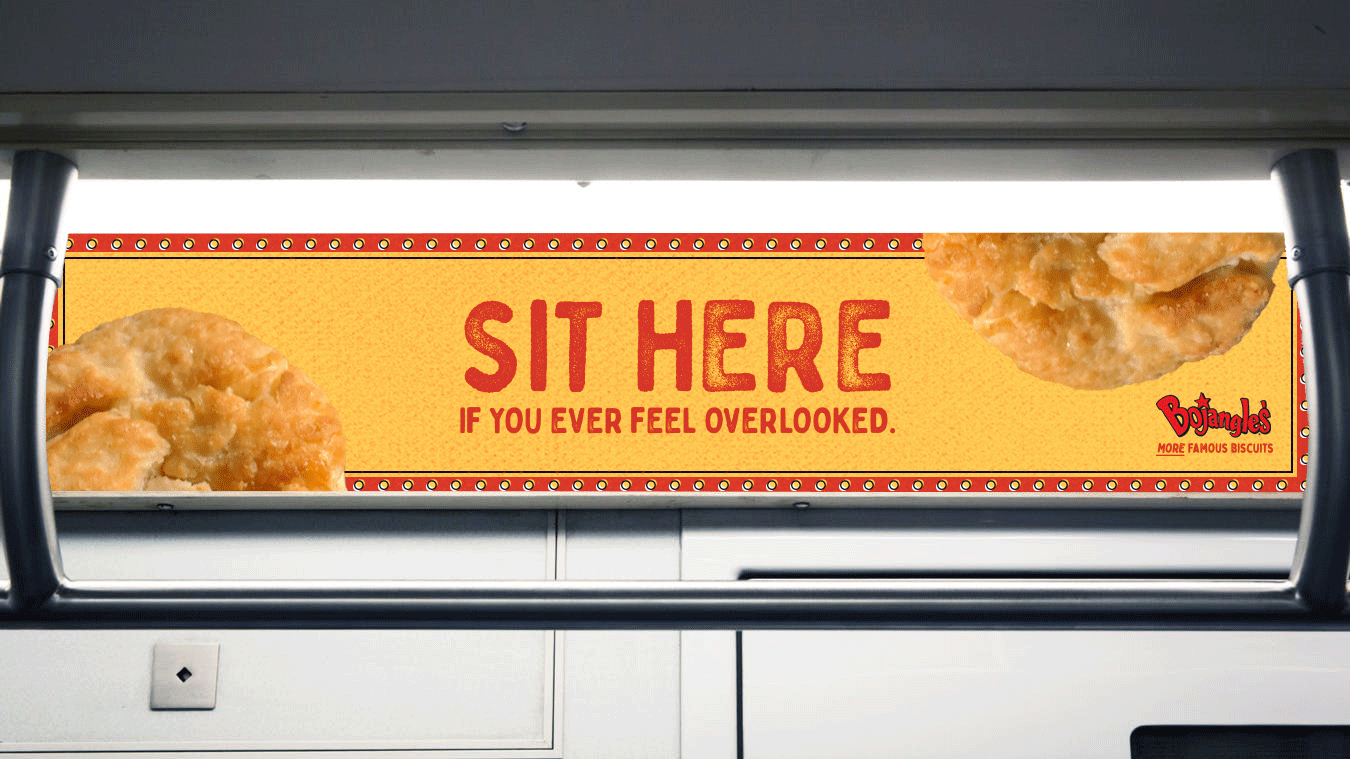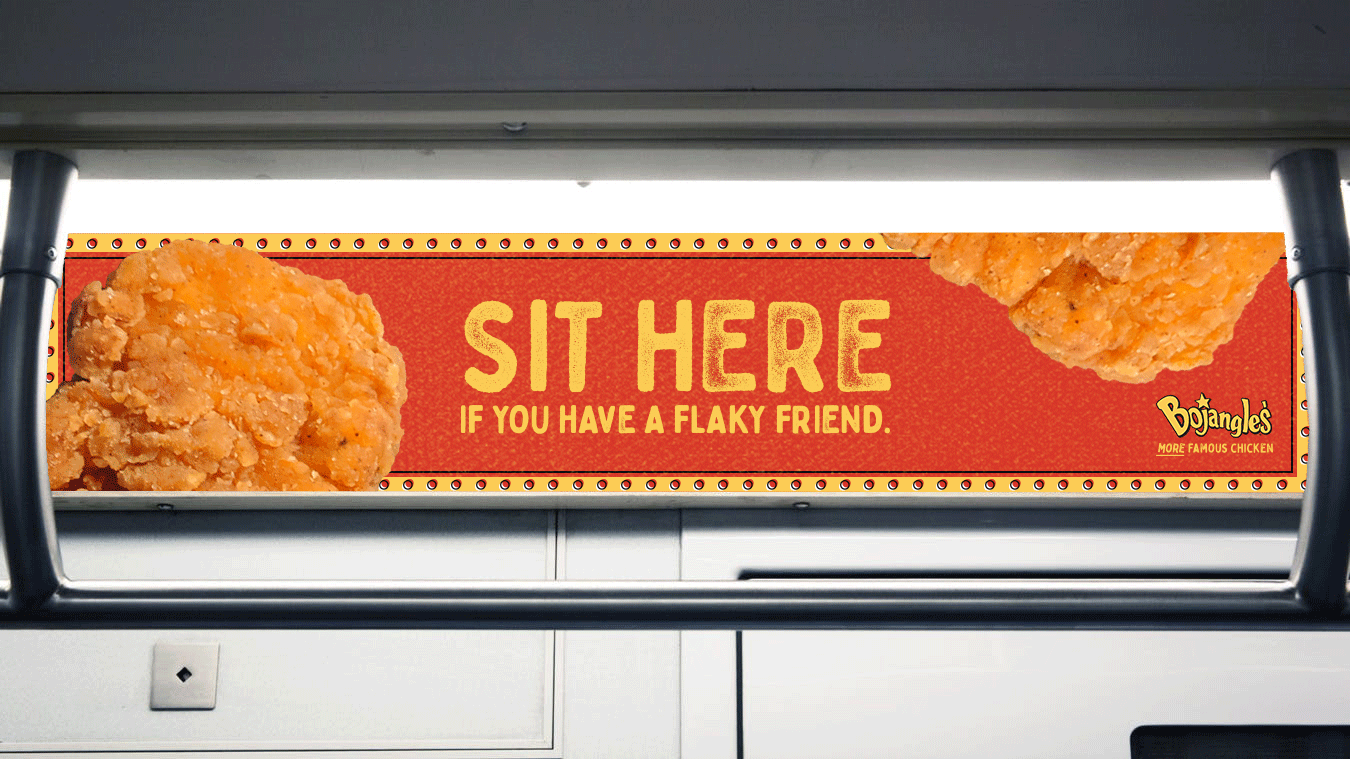 THE APOLOGY
At the end of the two weeks, on Valentine's Day, Chicken takes out a full-page ad in USA Today to apologize to Biscuits for his behavior.
Chicken also tweets a screenshot from his Notes App, in true celebrity fashion.
REUNION CELEBRATION

To celebrate, Bojangles' will introduce a new menu item where Chicken and Biscuits stick together. Literally.
Made with
Ryan Owens
02Cool//Little Tikes//National Zoo//Little Tikes//National Zoo//02Cool//Aquaphoric Planter//Swiss Miss//Bojangles//Shut Your Legs, Open This Book//Female Things Live! With Jane Doe//Essays//About//Resume