SMITHSONIAN'S NATIONAL ZOO
Recently, it feels like DC is an untamed political zoo.
So much so, that the city's actual zoo seems a lot more civilized in comparison.


OOH

Directing DC tourists to a less politically chaotic place.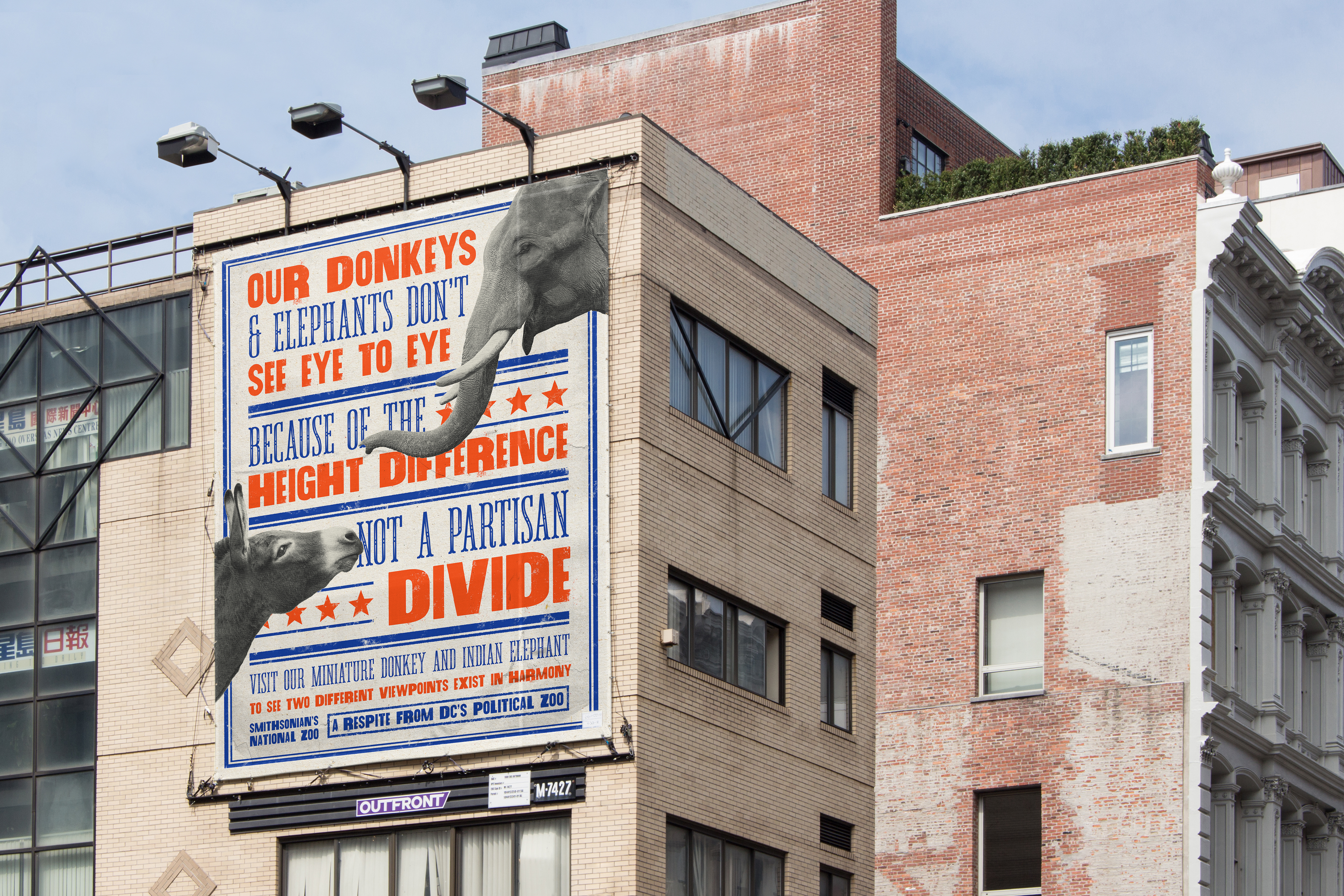 ONLINE BANNERS

Placed in the Politics sections of major news outlets.
TV SPOTS

David Attenborough narrates the drama that unfolds on Capitol Hill.
"Donkeys and Elephants"
"Mudslinging"
NEWS ALERTS

People can sign up to receive non-terrifying, daily news updates from the zoo.
TWITTER

Politics can get especially heated on Twitter. So, to add some lightheartedness, Marvin, the zoo's macaw, will live tweet political events such as the Democratic debate.


VIP INVITATIONS

Nobody needs a break from politics quite like the politicians themselves. So, the zoo will send them curated invites with a free pass and plush toy.
Made with
Katie DiNardo